Tour Greens is part of The Recreational Group, a family-owned family of companies, dedicated to the design, manufacturing, and installation of premier recreational surfacing solutions. Having access to these company's innovative products and highly-trained design and installation professionals allow us to truly Bring Space to Alive.
---
Our History
Tour Greens actually comprises the history of three companies: Tour Greens(1996), SofTrak Greens(1999), and The Putting Green Company(1998). Uniquely, all three focused on providing realistic golf practice surfaces – not just a piece of turf for putting – and all are trailblazers in the artificial turf business.
The Putting Green Company
Founded in 1998, The Putting Green Company has evolved into XGrass Inc., a full service supplier of synthetic turf and recreational surfacing products. After playing Division 1 college golf (Go Tigers!), Steve White, Jr. established The Putting Green Company to satisfy both his passion for golf and help the family business - which is one of the country's largest manufacturers of synthetic turf and artificial grasses. Eventually, the SofTrak Greens and Tour Greens brands (and underlying dealer networks) were acquired by XGrass.
SofTrak Greens
The SofTrak Greens system was developed in 1999 by Lance Pierce - a former Boeing engineer from Wichita, KS. Lance is responsible for putting the components together that made a SofTrak Green unique. SofTrak built greens for many clients including PGA TOUR player Chris DiMarco, and were the preferred putting green vendor for Golf Digest's dream home series.
As you can imagine, the turf specs, infill quality, and installation methods that were developed by SofTrak were well researched and refined through the years. These components and methods are used in our Tour Greens system today.
Tour Greens
Tour Greens was originally founded by former PGA Champion Kenny Knox in 1996 when, at the suggestion of a friend, Kenny decided to have a putting green installed in his backyard. He was disappointed with the results, but the concept got Kenny's wheels turning. Born the son of a construction worker, Kenny knew quite a bit about building and a whole lot about putting (he held the PGA TOUR record for fewest putts in a tournament). He decided that he could build a better putting green - and he did.
Over time, Tour Greens became a leading designer and installer of tour-quality indoor and outdoor synthetic putting greens and practice areas by consistently providing friendly service, superior designs, distinctive products, and great value to its clients. The company received rave reviews and installed greens for many pros including Craig Stadler, Duffy Waldorf, D.A. Weibring, Gary Hallberg, Grant Waite, as well as NBC golf analyst and U.S. and British Open champion, Johnny Miller.
---
Leadership Team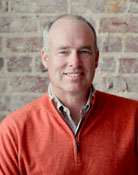 Steve White – CEO
After playing Division 1 college golf for Clemson University (Go Tigers!), Steve began his career by working and playing as a professional golfer. Obviously, playing golf professionally required an extensive amount of practice and Steve found himself naturally attracted to the possibilities of utilizing synthetic grass for golf practice areas. This "natural attraction" stemmed from the fact that Steve grew up in the family business - one of the country's largest manufacturers of synthetic turf and artificial grasses. So, in 1998, he started The Putting Green Company to satisfy both his passion for golf and help the family business. Over time and with the help of Ron Bennett, this company evolved into XGrass - a full service supplier and installer of recreational surfacing solutions. Today, Steve still enjoys working with customers and dealers to promote this flagship golf green system now marketed under the Tour Greens name. Steve enjoys good live music and spending time outdoors with his family in Jackson, Wyoming.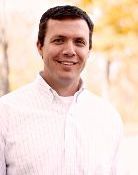 Ron Bennett – Partner
Ron started his first business as a freshman in high school, but has never figured out how to work hard and play harder. So, while Ron believes that golf is an amazing way to enjoy the outdoors and the creation around us, his time on the golf course is typically spent on the phone helping customers. Ron began his career with The Putting Green Company in 2007 and helped Steve diversify the company into a full service supplier of recreational surfacing solutions. Of course, he still holds fond memories of the company's humble beginnings out of the back of a truck that served as the platform for what is now XGrass, Inc. Ron currently works in the company's corporate headquarters in Dalton, Georgia, but his favorite activity is vacationing in Florida with his family.