Situated with a perfect view of the Grand Teton mountain range near Jackson Hole Wyoming, this majestic par 3 green presented an ideal way for our client to Bring the Fun Home. The nearest golf course was 30 minutes away and the family wanted a practice facility for their two aspiring young golfers.
---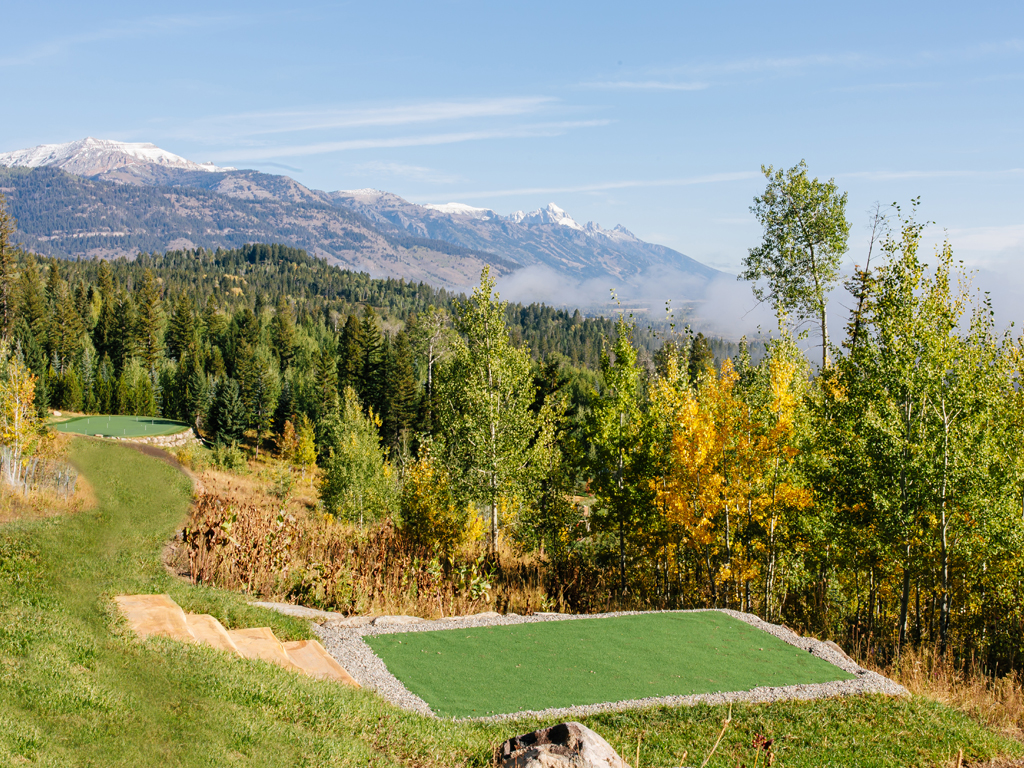 Iron Practice
To help these young golfers fine-tune their iron shots, we carved this par 3 practice facility into the mountainside and outfitted it with tee boxes at 135, 175 and 205 yards. We then combined our Short Game Elite synthetic grass with a soft step pad to create a green that would receive shots like a tour-quality putting green.
---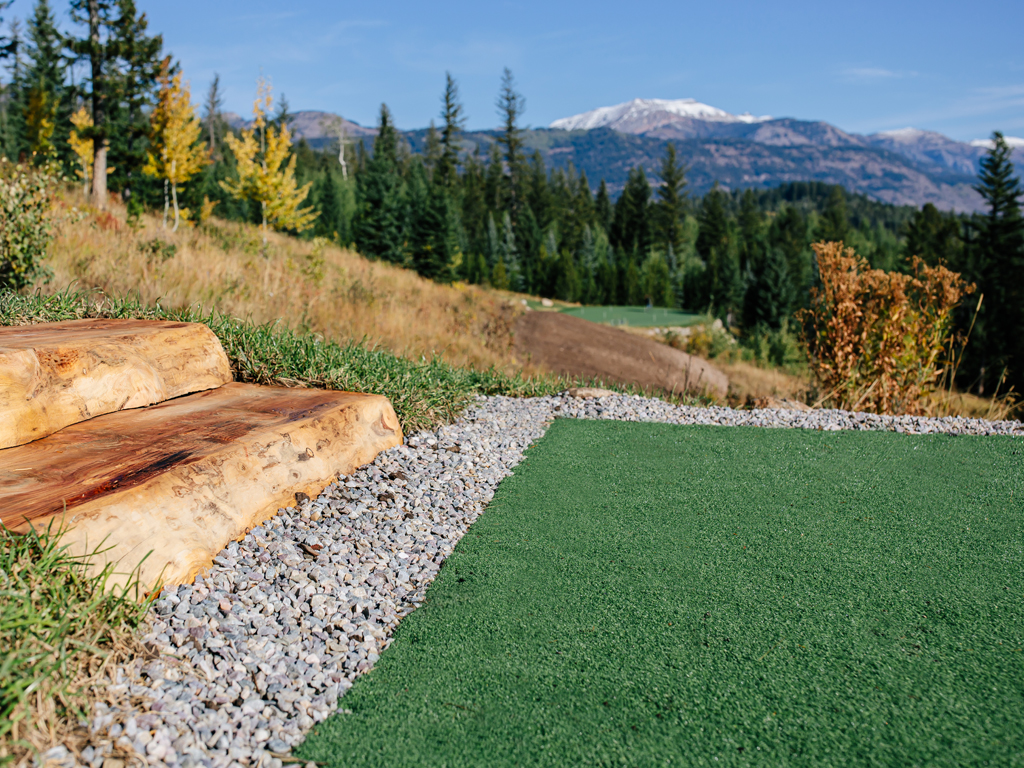 Realistic Tee Boxes
Using our Ultimate Tee heavyweight nylon synthetic grass, we strategically placed the three tee boxes in the site line of the short game green and cleared a pathway to the green. To add to majestic look of the golf hole, we enclosed the tee boxes with a gravel and natural sod outer boarder with cut oak wood stairs.
---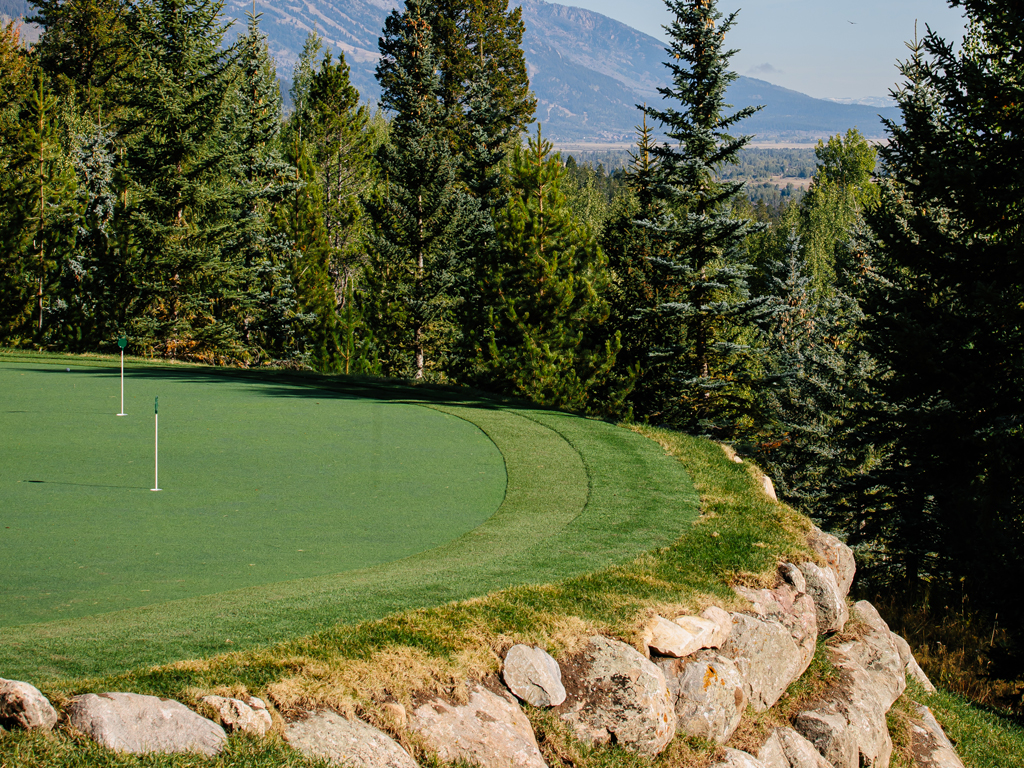 Chipping Practice
For practicing chips, we outfitted the green with two cuts of synthetic grass fringe so these young golfers could truly hone their short game. The heavier rough cut provided the added benefit of helping approach shots stay near the green.
---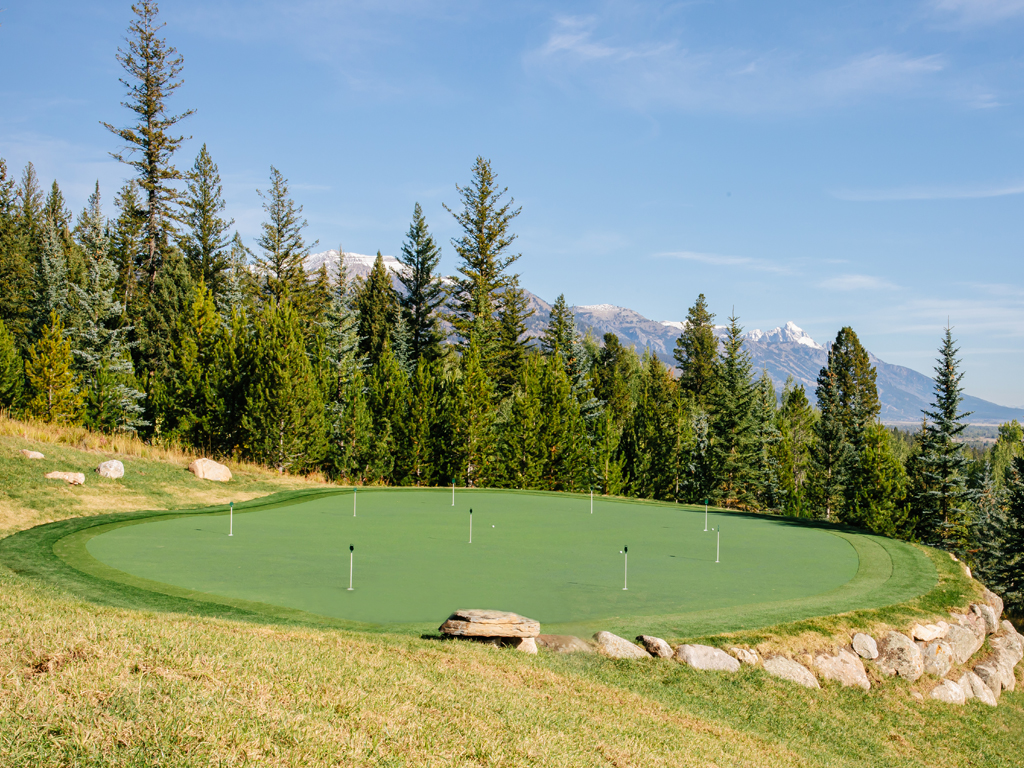 Putting Practice
Finally, to ensure that our young golfers could "putt for dough," we constructed a 6,000 square foot putting green with 9 practice holes and slight undulations throughout to ensure that our golfers' were challenged with real-world putts.
---
The Result
The result was this majestic masterpiece worthy of being built in one of the most beautiful places in the country.