Background
Located in the Gulf Coast of Florida, this private island was treated to the ultimate amenity by its new owner. Rather than just build a practice putting green, this private island was outfitted with a modified "9-hole" course featuring three putting greens, multiple tee boxes and plenty of fairway turf surrounding the greens.
---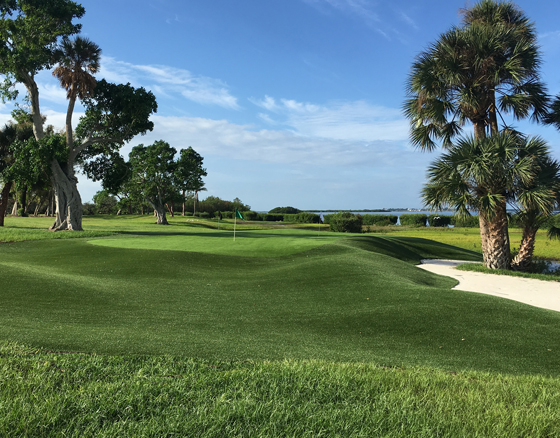 Large Scale Golf Complex
Tour Greens installed over 21,000 sq. feet of artificial grass including synthetic turf putting greens that feature multiple pin placements. The course includes three separate putting greens complete with sand traps and fringe cut turf that simulates tour-quality putting greens.
---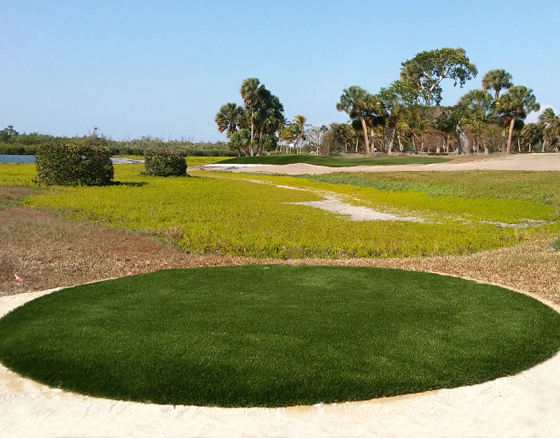 Strategically Placed Tee Boxes
Tour Greens installed another 2400 sq. feet of tee boxes to create almost 5 acres of space dedicated to golfing. By strategically placing the tee boxes throughout the property (see below), one can configure many different course layouts by simply using different tee boxes to target different putting greens.
---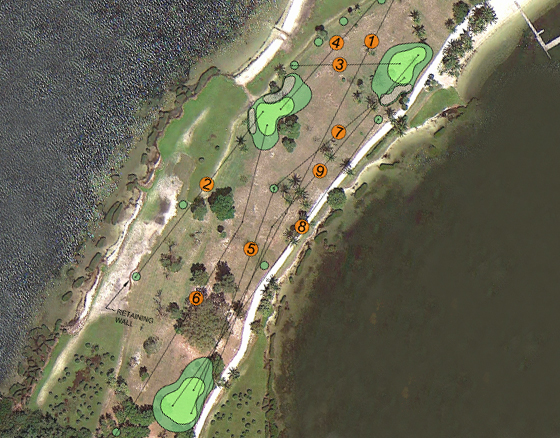 Low Maintenance,
Eco-Friendly Solution
Caring for a golf course is a full-time job, but when the course is on an island with limited fresh-water and other resources, it can be an impossible task. By providing a solution using artificial grass, Tour Greens created a course that requires very little maintenance, no watering and withstands the tough conditions.