Tour Greens has installed a wide variety of solutions to help everyone from resort operators and retirement communities to businesses and sports facilities add interesting amenities to their properties.
---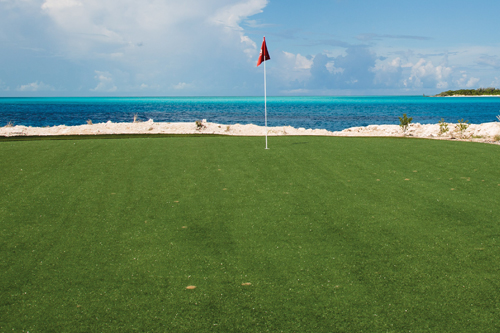 9-Hole Golf Course for Private Island Resort
Located in the Bahamas' Exuma Chain, Over Yonder Cay is a 72-acre private island famous for its white limestone rock formations and bright blue waters. Over Yonder Cay approached Tour Greens and The Recreational Group to design self-sustaining, eco-friendly amenities for their guests.
---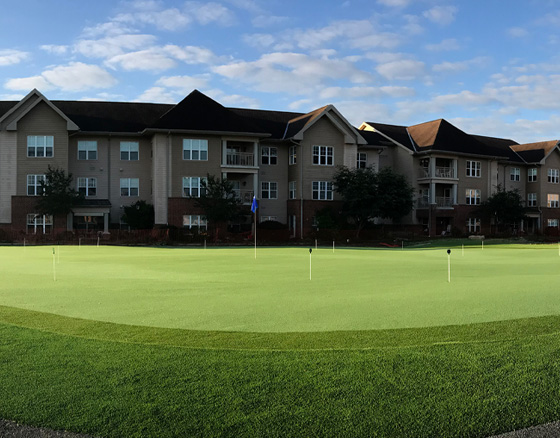 Palmer Park - The Village at Penn State
When the owner of this upscale community wanted a unique amenity for his property, he turned to the design professionals at Arnold Palmer Design Company and Tour Greens.
---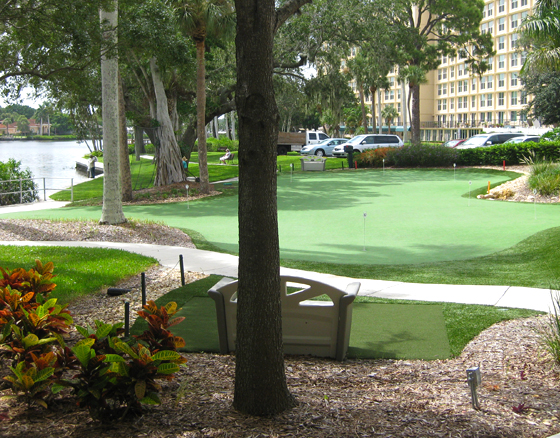 Senior Living Facility
This project involved converting an unused lawn area at a popular retirement community in Florida into a beautifully landscaped area featuring a Tour Greens putting green.
---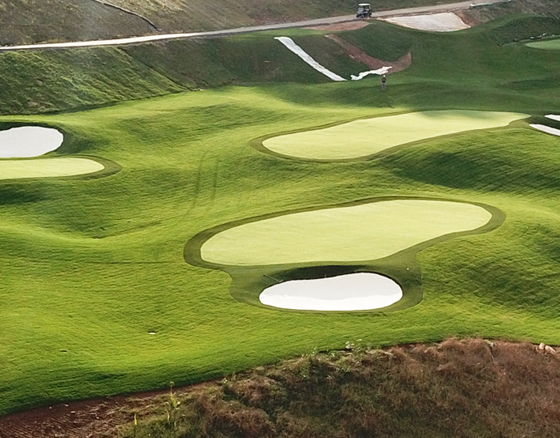 Innovative Practice Facility
Tour Greens worked with Arnold Palmer Design Company to create the Palmer Practice Park as a unique amenity for the Balsam Mountain Reserve community that complemented its world-class 18-hole golf course.