Background
Through our partnership with Lanmark Designs and VersaCourt, Tour Greens helped transform this backyard into a recreational paradise, where the homeowners can relax and play while enjoying the beautiful scenery.
---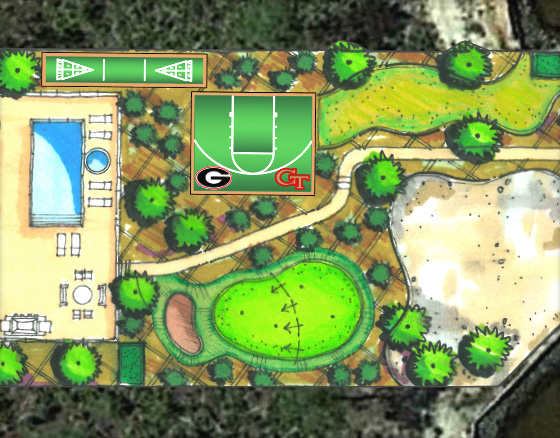 Planning Paradise
With today's technology, we were able to capture a satellite view of the property and integrate a nice illustration to show the homeowner the future transformation of his backyard.
---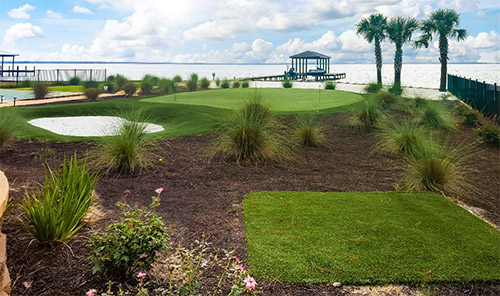 Relaxing Short Game Practice
By integrating a Tour Green's Short Game Green with a second cut of turf, a sand bunker and a chipping mat, these homeowners can practice every element of their short game while enjoying their beautiful view of the bay.
---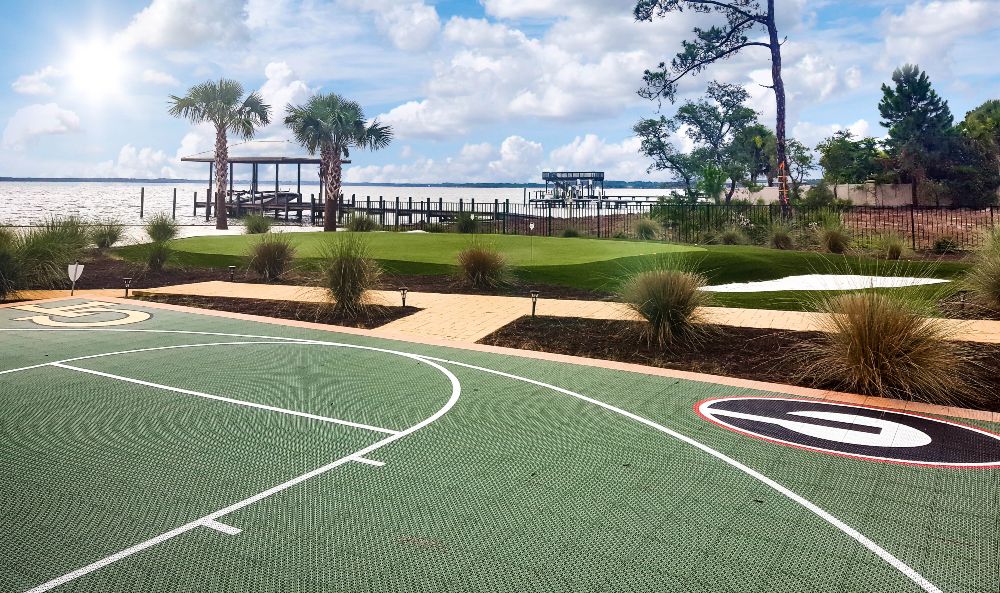 Basketball by the Sea
What better place to practice your free throws or get some exercise with a game of one-on-one than on your personal backyard basketball court. With numerous color options and the ability to configure a court in nearly any space, VersaCourt provides us with almost unlimited opportunities to make space more fun and active.
---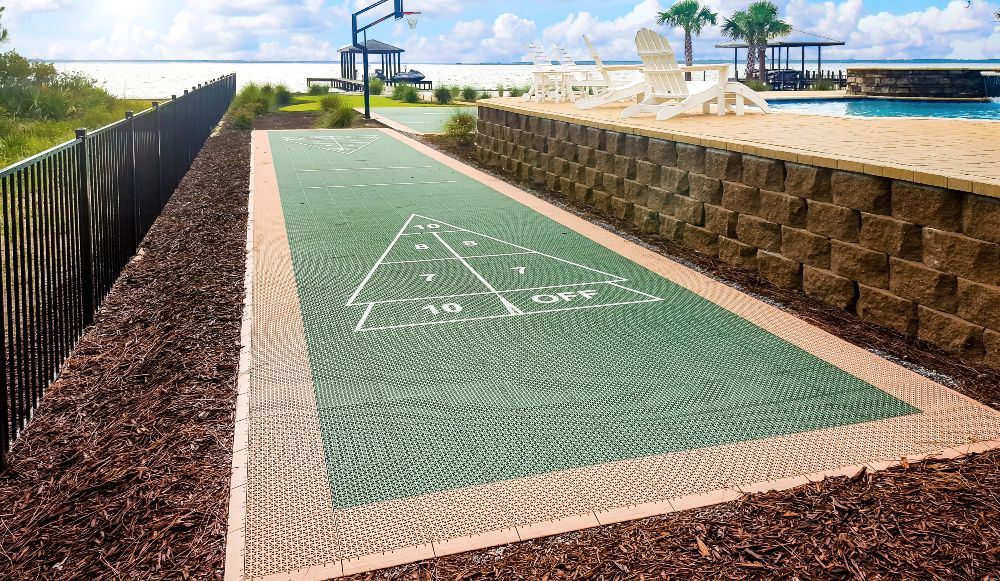 Family Fun
When designing landscapes, we are often presented with long, narrow spaces with which to work. Many times we blend plant life and hardscaping to create aesthetically pleasing views, but in this case, we used the space for more family fun - a VersaCourt shuffleboard court.