Year Round Beauty On the Tee
Driving range and other high-traffic tee areas can take a beating, but Tour Greens synthetic turf Golf Tee Lines give you and your members a year-round edge for practice or play in all weather conditions.
Our artificial turf for tee lines delivers a clean, consistent, maintenance-free surface that lasts for years and years, even in high-traffic areas. We'll work with you to select the turf system necessary to stand up to the task and provide the solution you need.
Reliable in all climates
Reduces maintenance costs
Less downtime due to weather or maintenance
Can last up to 8 years with proper care
5 year UV warranty and 1 year wear warranty
Custom designed to fit your facility and needs
Turf Styles
---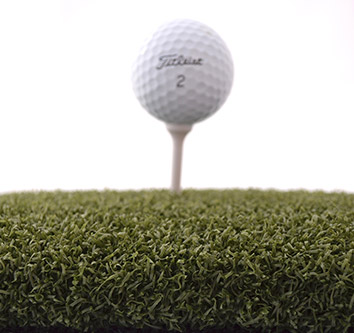 Ultimate Tee
With 110 oz. of nylon fiber, this dense, natural-feeling surface lets you use real tees and provides realistic feedback on every shot.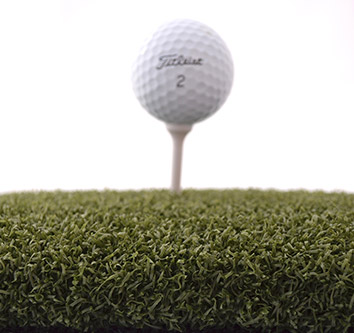 Champion Tee
Built with a similar density but with lower-cost polypropylene fiber, this tee material provides realistic feel in any season and will hold a tee.
Designs
---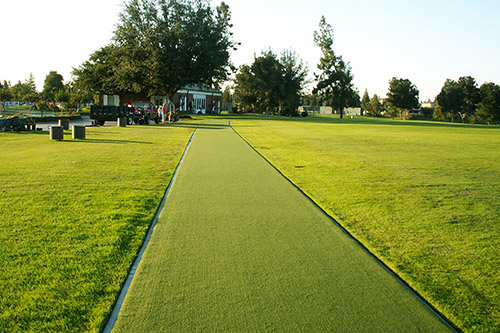 Continuous Tee Line
Ultimate Tee for the most forgiving feel
Champion Tee for the best durability
Allows you to set the tee line anywhere
Clean, simple look
Can be cut at any length with suggested widths of 7½' or 5'
---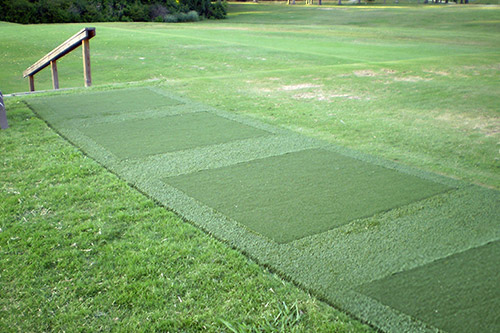 Ultimate Tee Mats with First Cut Surround
Ultimate Tee 5'x5' hitting mats with Superlawn 1st Cut border
Clearly defined hitting stations for uniformity in daily set up
Hitting mats can be easily rotated to maximize the life and quality of the hitting area
---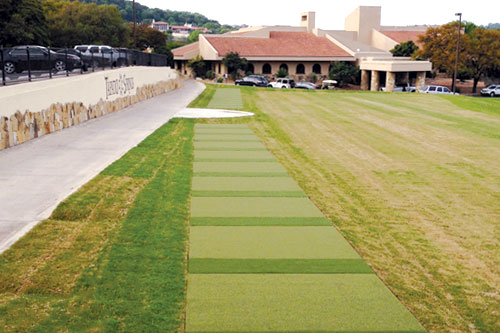 Replaceable Hitting Strip Stations
Ultimate Tee hitting strips and nylon stance mats
Creates clearly defined hitting stations
Stance mats provide the most stable platform available in synthetic
Most economical option
Hitting strips can be replaced easily and affordably
Double the life of your tee line with 2' hitting strips