Practice year round with an indoor putting green.
Tour Greens offers custom artificial putting green design and installation for in-home use. Utilizing our revolutionary synthetic golf turf and pre-molded tiles or custom shaped polystyrene sections, Tour Greens designers can develop a contoured putting green base for realistic breaks and undulations that you would find on a real bent grass green.
---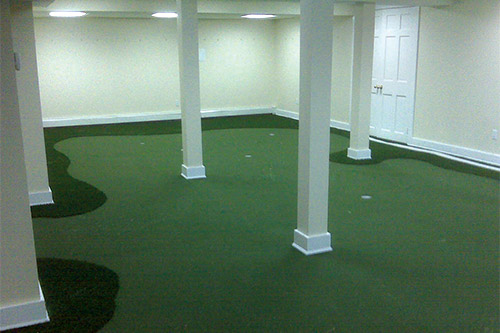 Tour-Quality Performance
Using our tour-quality synthetic turf, laser cut polystyrene foam, pre-molded tiles and other structural components, we can simulate the performance of a PGA-Tour quality green.
---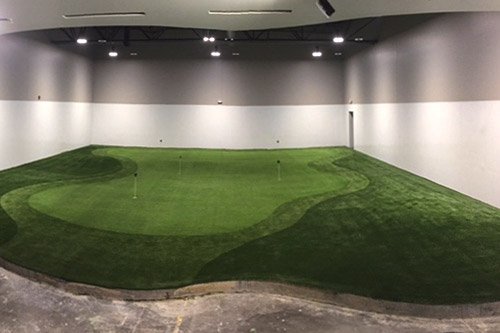 Customizable Design
Tour Greens artificial putting greens can be customized to seamlessly fit into your existing space. We can also tailor the green speeds and breaks to your exact specifications.
---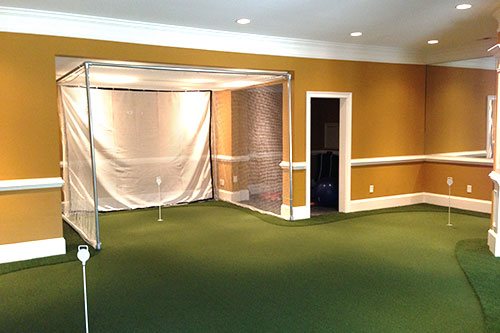 Short Game Practice
If space allows, Tour Greens can integrate artificial fringe grass and chipping areas to create a truly unique indoor golfing experience.
---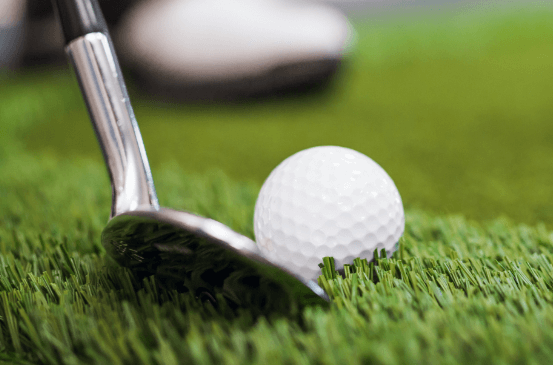 The Players Series
Modular Putting Green Kits
Designed by industry experts for serious golfers - DIY putting green kits exclusively through XGrass.
---