Succeeding on the PGA tour requires practice, but with all of the travel, public appearances and other demands, finding time to practice can be tough. That is why pros like Brendan Todd turn to Tour Greens to help them practice at home. We created this low-maintenance, at-home practice facility to simulate what he encounters on the tour. It includes:
A contoured putting green
Two cuts of fringe
Two cuts of rough
Two tee boxes
---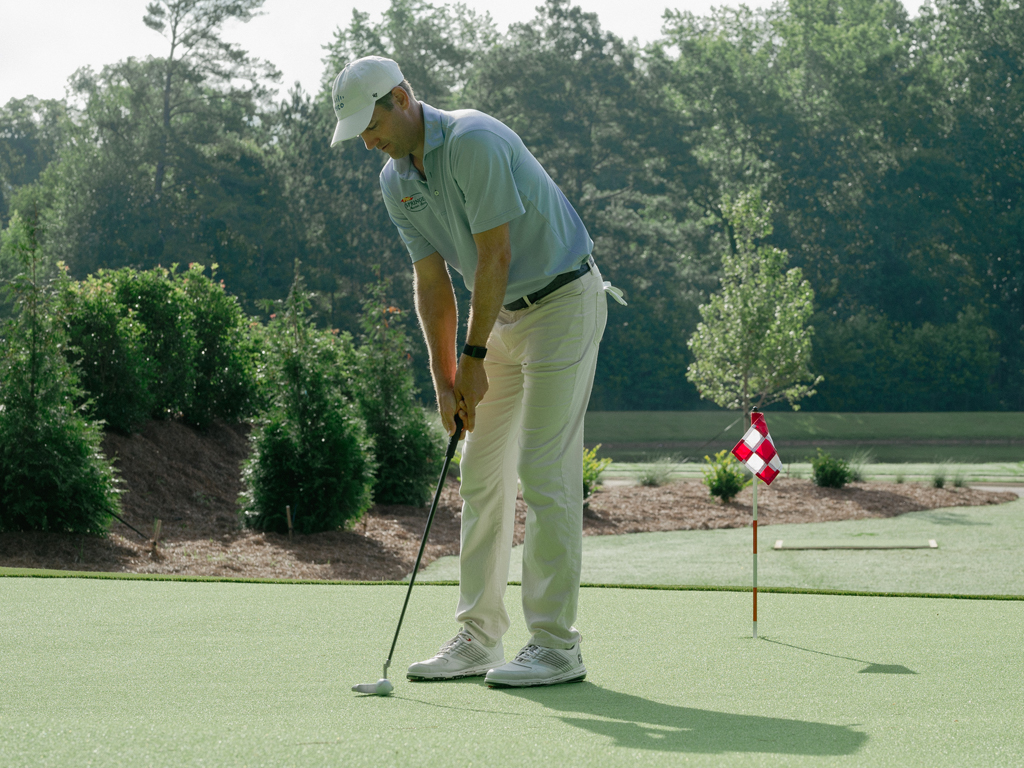 Putting Practice
Tour Greens designer Brad Brackett team up with Brendan and his caddie Don Gadberry to create this 2,000 square foot contoured putting green featuring a synthetic Bermuda grass and our proprietary RQS infill. The putting green not only simulates the speed and feel of one on the tour, but it reacts like one too.
---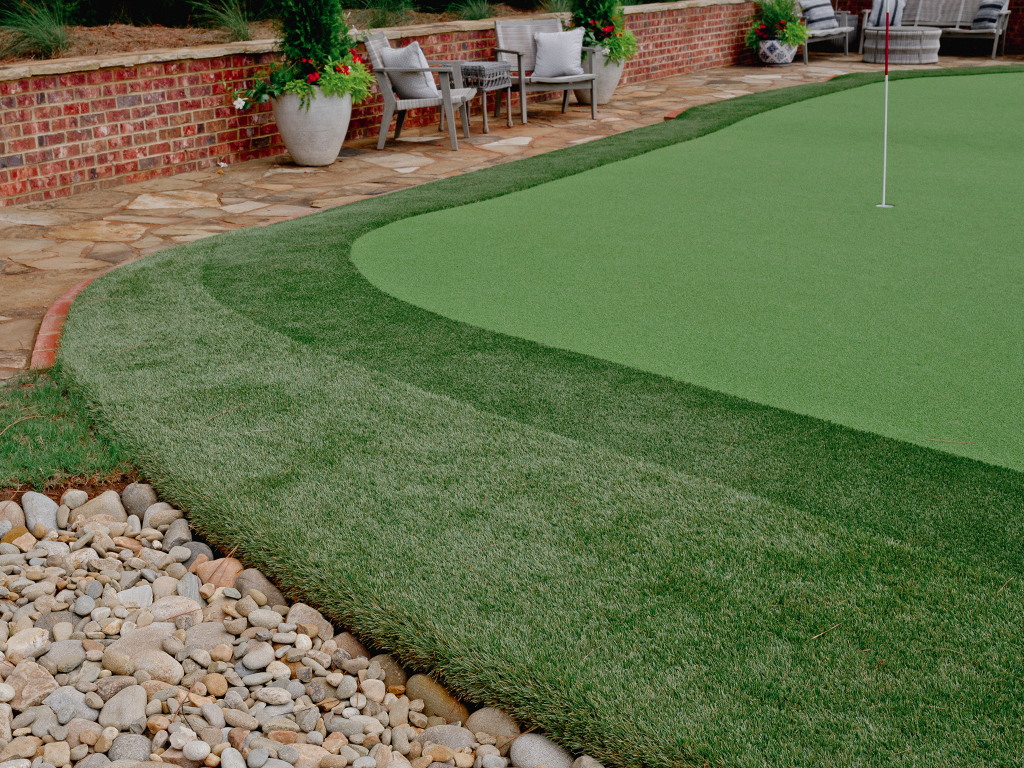 Chipping Practice
To help Brendan practice his chipping, we added two cuts of fringe using Dynamic Pro Plus and Native Grass from XGrass. Each grass features a slightly different height and face weight to simulate different types of fringe he will see on the weekends.
---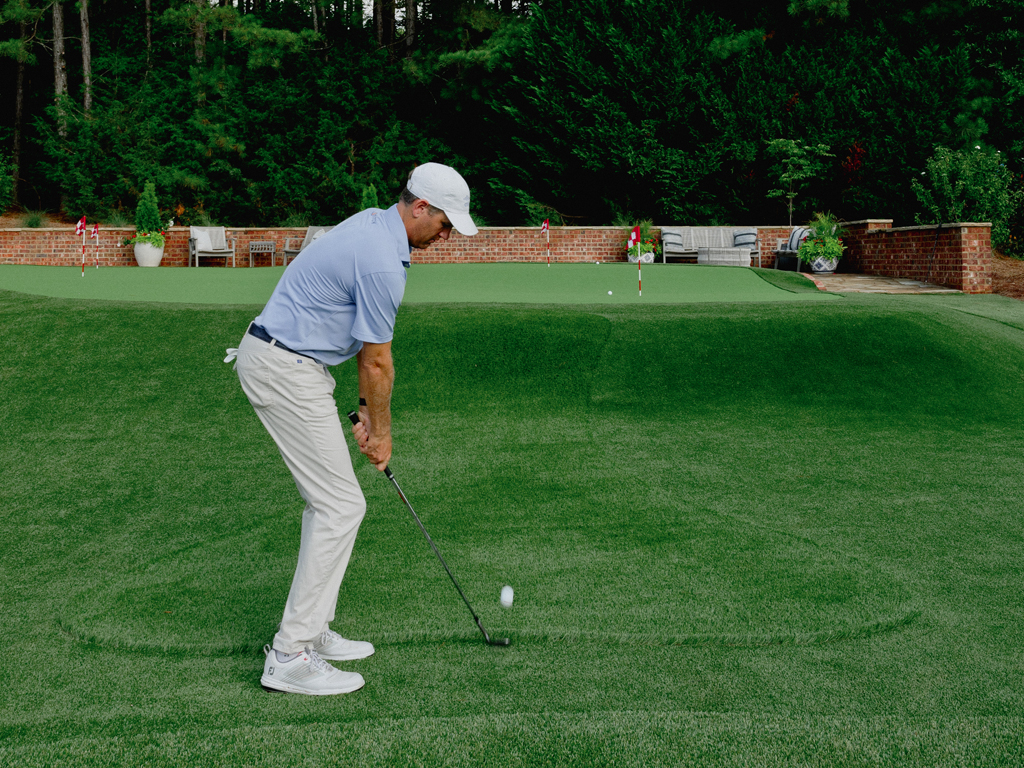 Flop Shot Practice
The ability to "flop" a shot onto a green out of the rough is key to escaping trouble on the tour so we also outfitted Brendan's practice facility with two cuts of heavier rough. From here he can practice his flop shots knowing that the putting green will accept the shot just like a natural grass putting green.
---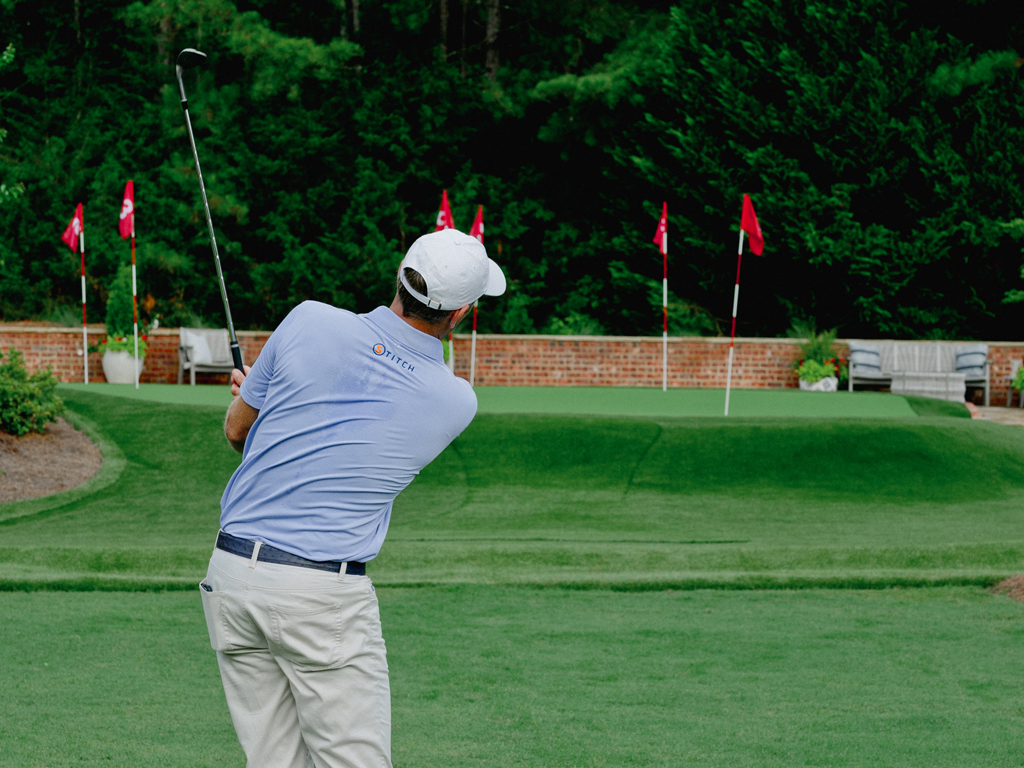 Pitching Practice
For practicing longer pitches or short shots from the fairway, we also built two tee boxes at the 60-yard and 8-yard marks so Brendan could. They feature durable synthetic grass mats that are designed to withstand heavy use while simulating the feel of a typical fairway.
---
Fun with the Family
Best of all, Brendan can now enjoy more time with his family. Not only can he practice at home, but his entire family can enjoy the "facility" with putting games or closest to the pin contests.