Whether you are looking for the ultimate in family fun or have embraced the fact that you want to practice the part of the game that makes up more than 40% of your score - a backyard putting course may be your solution.
---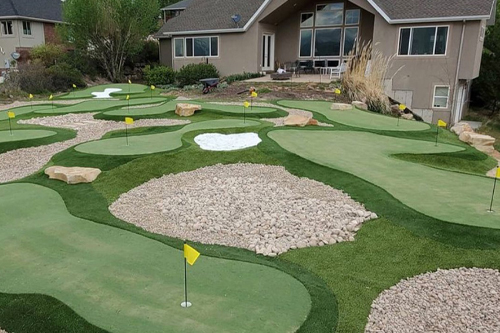 Tour Quality Putting Greens
Tour Greens dealers' experience in building tour quality putting greens is often reflected in their ability to design putting courses with undulating greens that mimic the look and feel of bent grass greens.
---
Putting AND Chipping Courses
Want more than just a putting course? Your Tour Greens dealer can work with you to design a space where you can practice your entire short game. Multiple turf products are typically utilized to simulate fringe and various roughs while installers can create different contours, bunkers and more.
---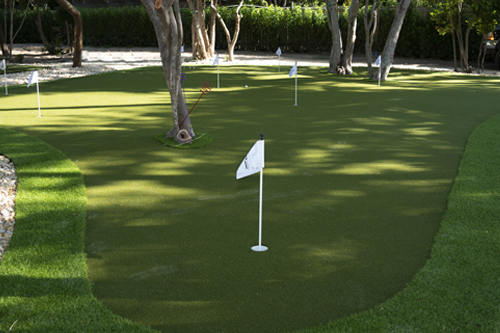 Customizable Designs
Tour Greens putting courses can be designed with individual putting courses as shown above or as a larger putting surface with multiple holes.
---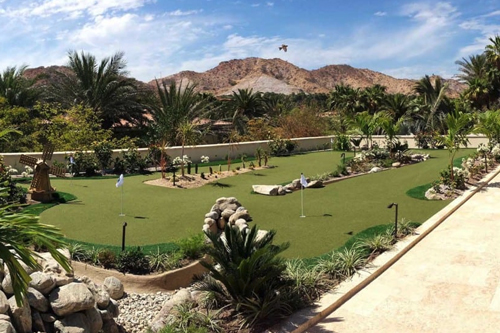 Bring Your Rooftop to Life
For those looking to bring a rooftop to life, Tour Greens can team with Ultra Base Systems to create rooftop putting greens featuring its all-in-one synthetic grass support and drainage panels. These lightweight panels provide the stable base needed for the putting greens to function properly while providing the needed drainage and durability required of any rooftop application.
---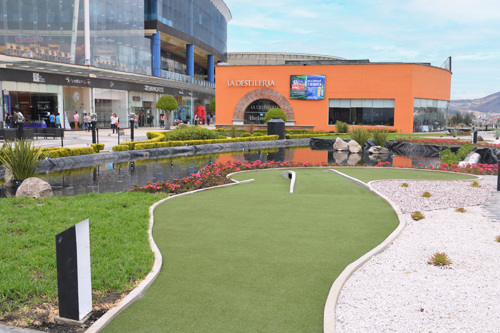 Commercial Putting Courses
Need more design inspiration? Tour Greens dealers have designed and installed a wide variety of putting courses for use as standalone businesses and parks as well as amenities for hotels, resorts and other entertainment venues.