After awaking from an odd, but very vivid dream, Brian McKinney set out to honor his grandfather and other military veterans with a very unique venue: a putting course with a World War II Memorial theme. He wanted to create high-difficulty putting course while also honoring veterans and educating people on the events and heroes of the way.
Enter Tour Greens
Knowing that he wanted a realistic putting course, Brian reached out to Tour Greens to create this family-friendly and historically accurate WWII themed artificial grass putting course located in Buda, Texas. The 18 holes course features significant events from WWII in chronological order.
---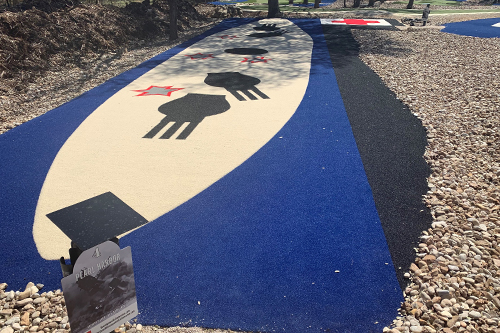 Premium Putting Turf
Armed with a design requiring 20,400 square feet synthetic grass in multiple colors, Tour Greens specified its PerformX Active and Ready Putt synthetic grass. These grasses were specifically designed to simulate putting greens on the tour and were then installed by experienced Tour Greens professionals. From initial introduction to completion, this project took only 6 months.
---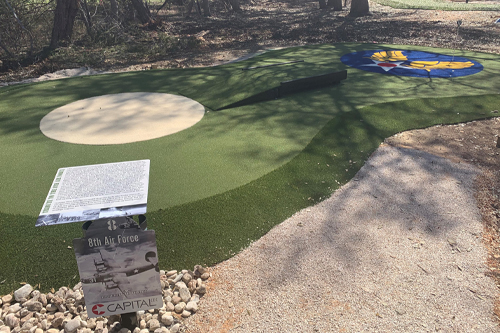 True Putting Experience
Far from a normal putt-putt course, this putting course has varying levels of difficulty. Golfers must read the courses undulations of each hole and truly have the golf experience to successfully complete each hole. Golfers also must navigate through other traditional mini-golf scenarios like steep hills, obstacles, and the "longest par-5 in the world.
---
Fun AND Educational
One of the coolest features of the course is that every hole on the course is dedicated to different elements of World War II and the people like Hubert Henry and Rosie the Riveter who fought it. From D-Day to Iwo Jim, each hole shares information on about a specific WWII event. The course is certified by the Texas Educators Association to recognize its historical accuracy and provide an accredited learning experience for school field trips.
---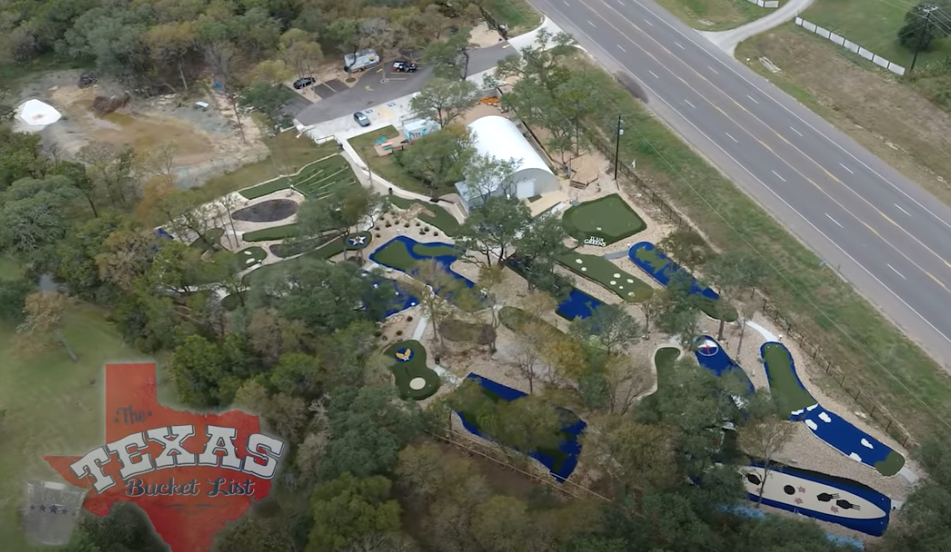 Featured On
"The Texas Bucket List"
Host Shane McAuliffe visits a mini golf course that memorializes historic events in our country's history.